Article: SCARFED FOR LIFE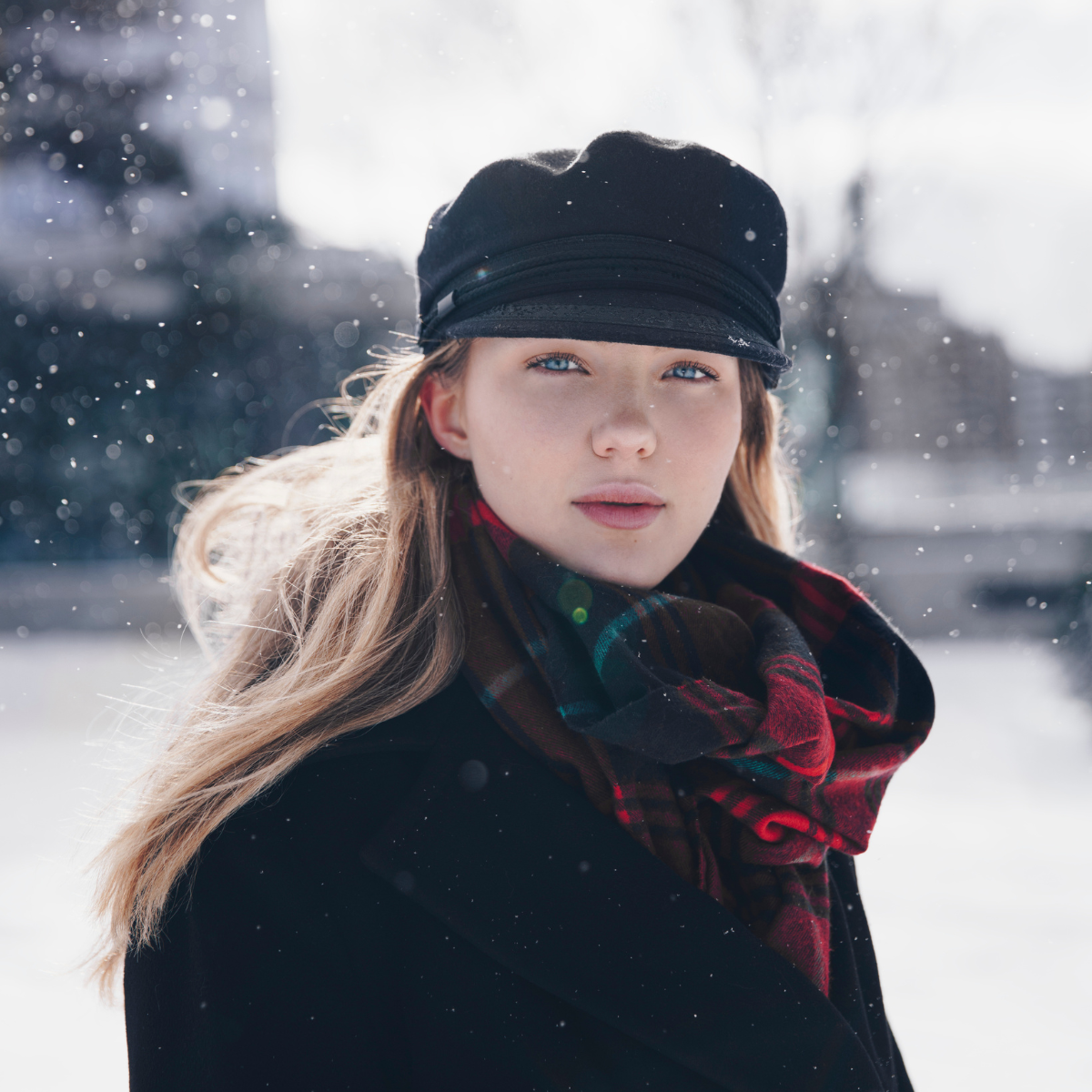 Baby it's cold outside but don't worry, we've got your back! Let Parkwood Gift Shop scarf you for life with inspiration for multiple ways to wear oversized scarves. Styled here in six different ways is Autumn Flaxen, a blanket scarf in our Winter Collection. At $16.95 that's a whole lotta fabric to keep you layered and oh so cozy. 
Feature photo left: drape the scarf over the shoulders and pair it with a vintage belt, light denim, and cute boots for a street smart look. 
Top right: also draped forward, but paired with a belt in black for a sophisticated work statement. Wear with all black, top and bottom to show 'em you mean business.
Bottom right: similar to the classic kerchief but more street slouch, the ends are not tucked in but left to drape on the front side of the shoulders. Perfect to layer over a jacket as it's uncomplicated yet chic. 
 Feature photo left: One can't fail with the asymmetrical toss over one shoulder for a simple, elegant look. Paired it together with a blazer on an evening out for extra warmth against an autumn chill. 
Top right: a classic kerchief can be achieved by folding a triangle, tying behind the neck, and tucking in the loose ends. Cute and casual for the weekend with an oversized sweater and messy bun. 
Bottom right: tied up behind the neck and ends tucked in to create a trendy infinity scarf, for a subtle hang that doesn't overwhelm. This works well with bulky winter coats as its understated. 
 The Well Plaid pashmina is a refined and polished take on the oversized scarf. A classic pattern with a luxe cashmere softness makes this a timeless choice for work or play.  
Top left: draped over the shoulders towards the front side, bound with a chic belt and paired with a stiff-white collared blouse elevates this accessory to the next level in your work wardrobe. 
Top right: one of the most effortless ways to wrap up and keep the warmth at one's neck outdoors is the 'half loop and pull through'

 

so it piles perfectly up front.
Bottom left: the asymmetrical toss looks especially elegant as this light cashmere material drapes perfectly over lighter or bulkier items underneath. 
Bottom right: looped low with the fringes out front, hangs just right over a coat or cable knit cardigan for a more casual feel.
When it comes to creating effortlessly chic looks, it doesn't require a multitude of items, but rather a few curated pieces styled multiple ways to help inspire you daily. Trends in fashion may come and go, but your style never fades. 
Do you have any pieces in your wardrobe that you've found new ways to reinvent them? We'd love to hear from you in the comments below!